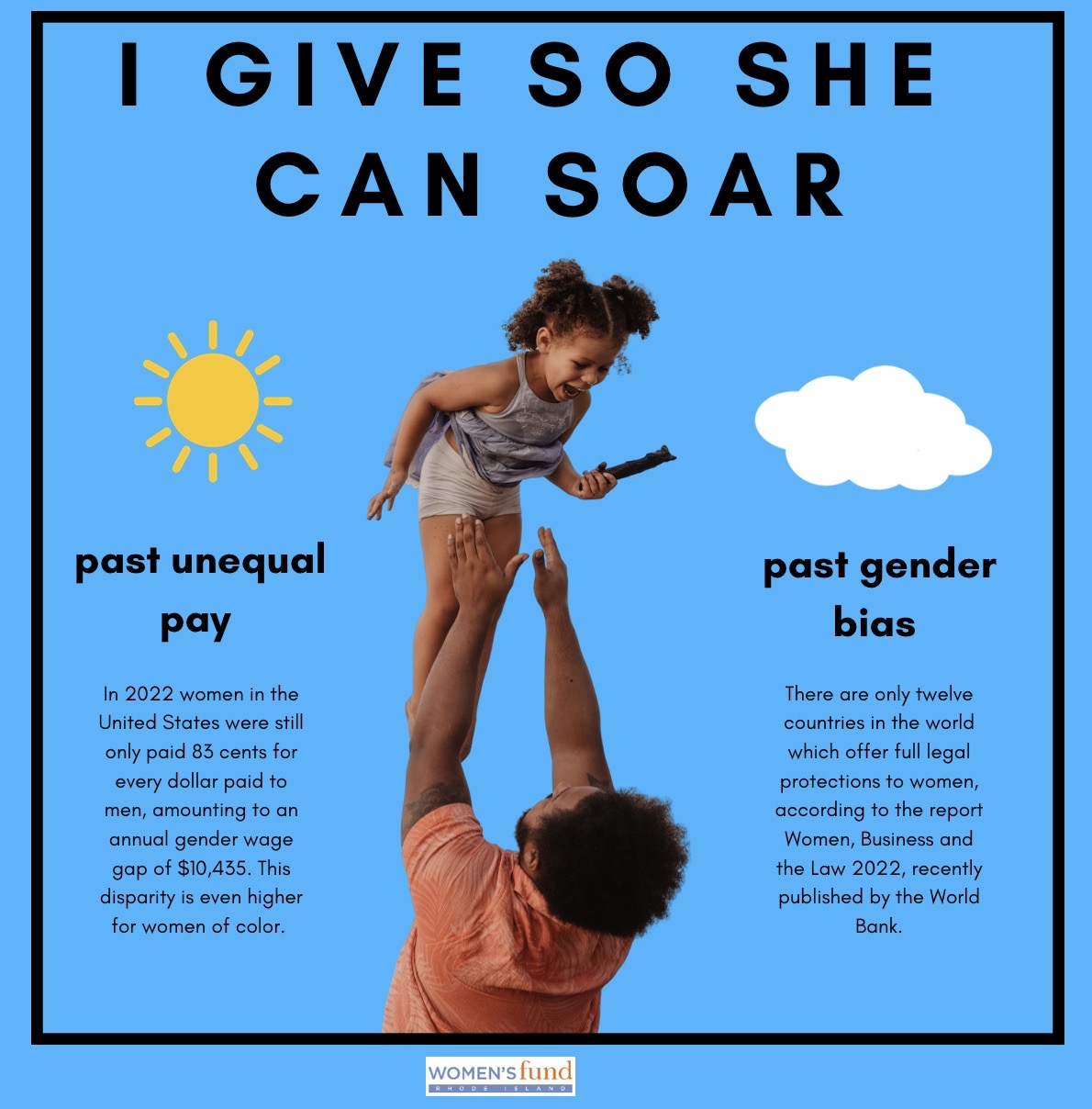 Now, more than ever, we need male allies like you to help us create a more equitable economy where everyone can thrive!
Women's Fund of Rhode Island is now in its third decade of advancing gender equity and advocating for progressive thought and action in our state. Every day we hear from people who truly have no idea that the playing field is so uneven for men and women. For instance, many people are unaware that:
Women make up over 90% of the paid care workforce (childcare, home health care, nursing aides, etc.) in Rhode Island, yet the vast majority of them make less than $15 an hour – and they have little or no access to benefits such as paid sick/family leave or the ability to work from home.
Women make up 64% of employees in our state's 40 lowest-paying jobs. 40% are the sole breadwinners for their families, and 3 million women have already left the workforce.
Only 1.9% of US-based charitable giving is directed at women and girls.
Gender and race bias exists, and in far more ways than most people realize. WFRI works to make everyone – male and female alike – understand those gender barriers still exist – most especially for BIPOC women. We call for our male allies to stand with us, challenging gender and racial biases and helping us pave the way for gender equity.
We hope you'll join the hundreds of men in Rhode Island who are making a difference.
Thank you for joining us in supporting the women and girls in your life!
https://secure.givelively.org/donate/womens-fund-of-rhode-island/2022-100-men-for-gender-equity

Sponsored by: Women Connect4Good, Inc.