Our Impact: Policy Tracker
Protect RI Families Act: PASSED September 2017
This law limits the access to firearms when an individual is under certain types of domestic restraining orders or protective orders issued or renewed on or after July 1, 2017. This would take effect upon passage.
Healthy And Safe Families And Workplaces Act: PASSED, September 2017
For a typical family without paid sick days, even a few unpaid days away from work can jeopardize their ability to pay bills or meet basic needs. For example, just 3.5 days of lost pay is equivalent to the monthly grocery budget of a typical family whose breadwinners lack paid sick days. And that assumes a breadwinner is able to return to work after taking the time away. Unfortunately, too often, people lose their jobs when they have to take time away from work. Nearly one in four adults in the US report that they have lost a job or been threatened with job loss for needing time away from work to address personal or family illness.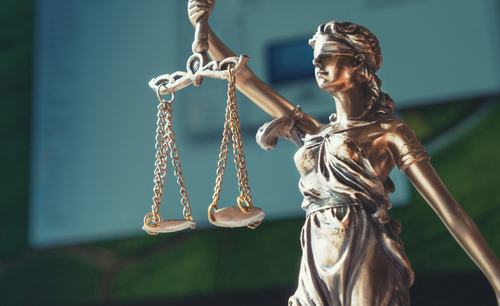 This law allows employees of companies with 18 or more employees to accrue a minimum of one hour of paid sick and safe leave for every 30 hours worked, up to a maximum of 24 hours per year in 2018.
Pregnancy Discrimination and Accommodations: PASSED, July 2015
On July 16, Governor Gina Raimondo signed into law a bill that prohibits discrimination of pregnant employees in the workplace. After two years of hard work we will now have the protections that all mothers deserve, and it was our Women's Policy Institute that developed the initial legislation. As a result of their research and activism, similar ordinances were passed last year in Central Falls and Providence, and now all of Rhode Island benefits from their work.
The new legislation keeps new moms and moms-to-be healthy, safe, and in the workforce longer. It not only outlaws discrimination of pregnant employees and applicants, but it also requires proper provisions for pregnant or nursing staff. The bill's outline of "reasonable accommodations" includes, "longer or more frequent breaks, acquisition of special equipment and seating, job restructuring, and private non-bathroom space for expressing milk." These accommodations benefit the health of the baby and the mother, and help employers retain skilled employees.
Temporary Caregivers Insurance: PASSED, July 2013
Governor Lincoln Chafee signed the groundbreaking Temporary Caregiver Insurance law in July 2013, officially making Rhode Island the third state in the nation to adopt a family leave insurance policy. Information on the program: http://www.dlt.ri.gov/tdi/

Temporary Caregiver Insurance (TCI) ensures that workers can take up to four weeks of leave at two-thirds
of their regular wages to care for an ailing family member or to bond with a new child. The law also set a new standard in the movement to advance work-family protections by guaranteeing all workers job security when they need to take leave to care for a seriously ill family member or new child.


Important Legislation We Continue to Advocate for: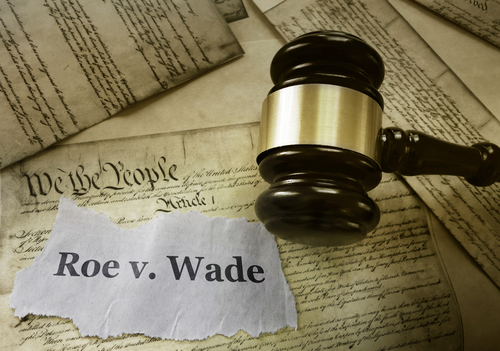 Codify Roe v. Wade
Sixteen states have protections for abortion access that mirror or are stronger than the protections established under Roe v. Wade, which gives the right to constitutionally-protected safe, legal abortion. RI should join VT, CT and MA to ensure that fundamental abortion rights will never be subject to rollbacks in federal courts. RI citizens overwhelmingly support keeping abortion safe and legal by a two-to-one margin.
We will continue to support bills that safeguard the concept that medical decisions are between a patient, her family and her medical provider. Such legislation is not extreme; it is simply a codification of existing mainstream judicial thought regarding abortion law. It would replicate the central tenet of Roe v. Wade by clearly stating that the state shall not interfere with a women's right to "prevent, commence, continue or terminate" a pregnancy before fetal viability, which is an appropriate medically recognized term.
Pay/Gender Equity
Wage discrimination on the basis of sex is still a very real problem. Nationally, women make just 78 cents for every dollar paid to male counterparts. The wage gap disproportionately impacts women of color, with African American women making just 64 cents and Latinas 56 cents for every dollar paid to white, non-Hispanic men. And with the US Department of Labor estimating that 70% of women with children work outside the home, and that 60% of two-parent families rely on income from both parents, the gender-based wage gap is a serious economic issue facing many families in our communities.
We expect that legislation will provide an incentive to more businesses to examine their compensation practices and rectify any problems; we hope that this will lead to more Rhode Island families having more money in their pockets, and to a more just and equitable state. We will continue to work with legislators to get a bill of this type passed.
Download PDF: Gender Equity in the Workplace
Tampon Tax
Most states in the US, including Rhode Island, tax "tangible personal property" but make exemptions for select "necessities." These include groceries, food stamp purchases, medical purchases (prescriptions, prosthetics, some over-the-counter drugs), clothing, and agriculture supplies. In RI, as elsewhere, menstrual products (including tampons, sanitary pads, menstrual cups, and panty liners) fall under the category of "hygiene products," and are considered "luxury items." They are therefore taxable.
As almost any woman could tell you, periods are not luxurious. Menstrual products are a basic necessity for reproductive-aged women; the tax is particularly unjust since it targets people already at the wrong end of the wage gap. On average, a woman will, in her life me, use more than 11,000 tampons or pads, and is expected to spend between $5,600 on these items. Of that, nearly $500 is sales tax.
We will continue to support bills in RI that would re-classify menstrual products (including tampons, sanitary pads, menstrual cups, and panty liners) as "necessities," thus eliminating the sales tax on such items.
Download PDF: "Tampon Tax" Fact Sheet