Women's Policy Institute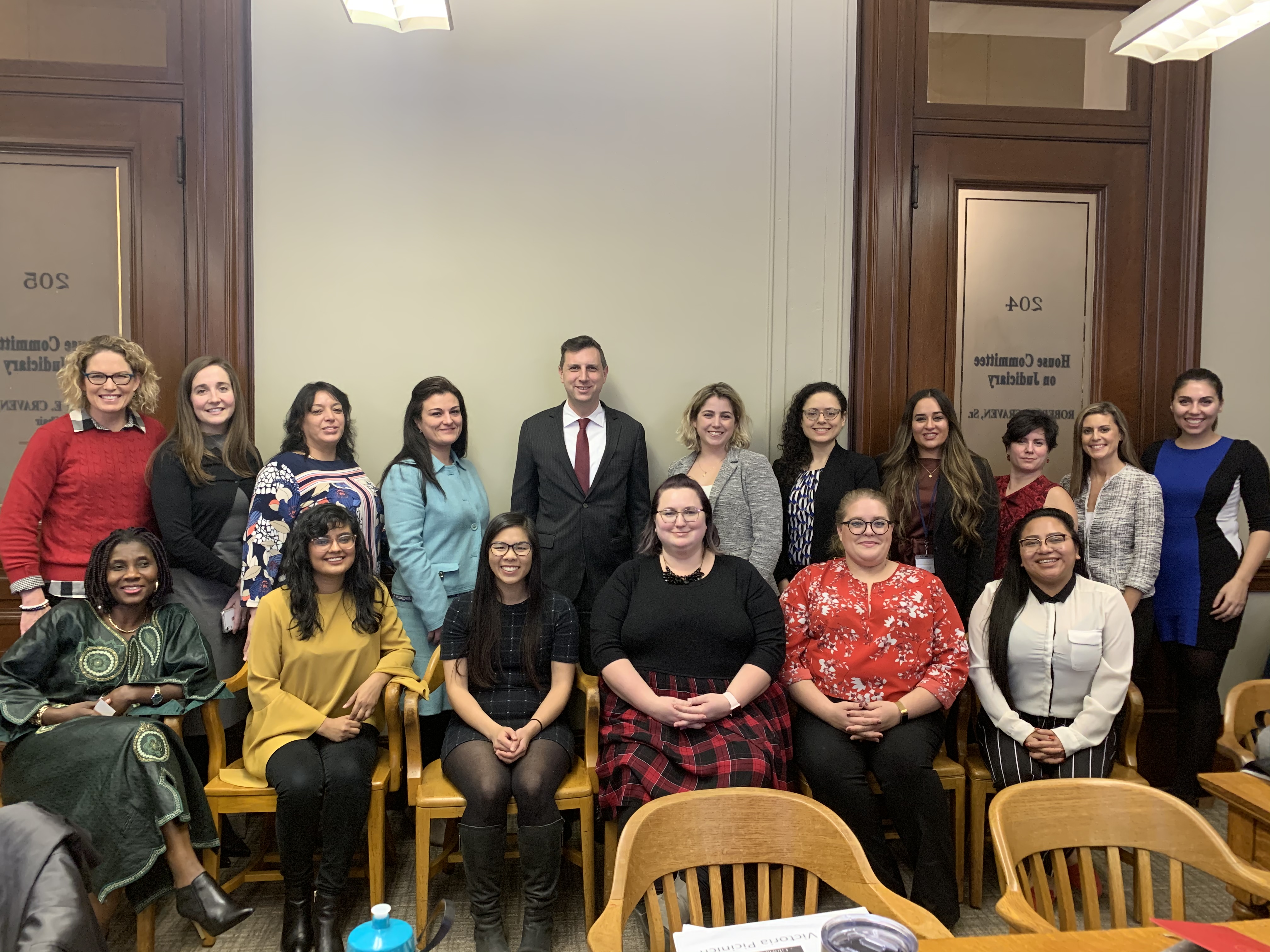 The Women's Policy Institute (WPI) is a professional development and mentoring program designed to develop policy, advocacy and strategic communications skills among women who are interested in influencing the policymaking process.
Every year from September through June, WPI trains women across the state of Rhode Island in how to draft legislation and advocate for policies that will help make our state an equitable place to live.
The members of these cohorts come from all walks of life with many different experience levels in policy work. Alumni include professors, retirees, recent college graduates, urban planners, talk show hosts, public sector employees, city councilwomen, nonprofit leaders, school administrators, small business owners, and even a state senator. Most recently,WPI fellows successfully advocated for paid family leave and pregnancy accommodations in the workplace, codified Roe vs. Wade through the Reproductive Privacy Act and repealed the tampon tax, policies which have now been signed into law on a state-wide level. That's real change!
WPI cultivates skills for shaping policy-making at the state level with the goal of increasing the number of women leaders in the state who are actively involved in influencing and applying policies for an equitable Rhode Island. One of those women could be you!
To read the bios of our current class of WPI Fellows, click here.

A limited number of stipends will be available for participants in need to cover unpaid work or to access childcare on session days. We believe this will make access to WPI more inclusive moving forward.
Applications accepted through June 17, 2022. If the deadline has passed, please reach out to amccalla@wfri.org to see if you can obtain an extension. Access the online application here or Download Now.
Please note that we are able to offer technical assistance to candidates who need help in filling out the application. This includes connecting you with someone who can read the application to you, help you understand the questions asked, or even just share their knowledge about the program. You may also request to provide a video application of your responses to these questions rather than in written form. To request assistance, please email amcalla@wfri.org or call 401-262-5657.