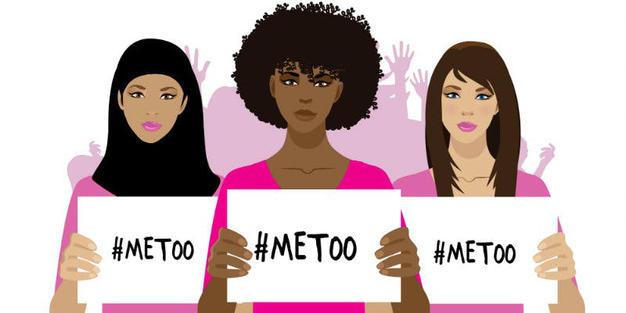 When the #MeToo movement exploded last year, I think nearly every woman could think of their own personal #MeToo story to share, big or small. Recently, I listened to an episode of the On Being podcast where Krista Tipett interviewed Rebecca Traister and Avi Klein about the #MeToo movement through a solutions lens (https://onbeing.org/programs/rebecca-traister-and-avi-klein-metoo-through-a-solutions-lens-dec2018/).
A few things that stood out to me while I was listening were the fact that the only reason the movement really exploded was because it centered around powerful white women, yet there are, and have always been, so many women in low-income situations that have experienced these conditions throughout their entire lives, and also the idea that the world was trying to adjust to the "new rules," and that it's so often hard to listen without being able to do anything to fix things.
Krista Tipett ended the evening by saying, "I actually thought it would be good to let Tarana Burke have the last word in the room. Her point is, a lot of things are getting conflated. And she said: There is, in #MeToo, a particular problem to be solved among all the even broader ones. 'Millions of people around the world, who are survivors of sexual abuse — very specifically, sexual violence — raised their hands to say, 'Me, too.' And their hands are still raised.'"
The April gathering of the Women's Fund of Rhode Island's "Cocktails and Conversations" is centered on Stopping Sexual Harassment (https://stopsexualharassment.brownpapertickets.com/). This event, part of an ongoing series on topics related to gender equity, features a diverse panel of experts sharing ideas about what we can do to stop pervasive sexual harassment and abuse. The panel will be moderated by Vanessa Volz, Executive Director of the Sojourner House and will include Representative Teresa Tanzi, Reverend D.L. Helfer of the Womxn Project Collaborative, and Nwando Ofokansi of the Katie Brown Project. Join us as we discuss sexual harassment in our culture today and strategies to handle it.
Perhaps together as a community, we can make even a small difference in the environments we are part of. Buy tickets here: https://stopsexualharassment.bpt.me