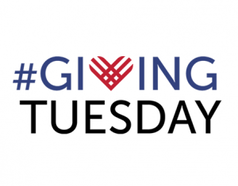 Many of us, especially women, are still "riding the high" of the recent midterm election, in which women candidates showed up like never before to run for governor, U.S. House seats, and U.S. Senate seats. We also saw some individual victories – like Alexandria Ocasio-Cortez, youngest woman elected to Congress, who many of us have been watching intently since she first made a splash on the national stage.
Rhode Island saw victories for women, and progress toward equality, too. Women increased their presence in the General Assembly by ten members, bringing our representation up to 37%.
This #GivingTuesday, I'm supporting the Women's Fund of Rhode Island because I truly believe they played a role advancing representation of women in our local government during this election – and I'm confident they'll do the same in elections to come. Last summer, the Women's Fund of Rhode Island facilitated a "Run As You Are" workshop, providing local women with strategies and tools to run a successful political campaign. Six women who attended won a seat in local office in Rhode Island's November 6 election. I'm personally grateful to play a small role in the work WFRI does to not only encourage, but teach women to advocate for themselves within the local political system, and ensure that their voices are heard.
But with 37% representation in the General Assembly, there's still work to be done toward equality for women in our local government. With your support this #GivingTuesday, Women's Fund of Rhode Island will continue programming that empowers women with the skills to be political advocates for themselves and other women. Specifically, new and increased gifts to the Women's Fund of Rhode Island will be matched $.50/$1.00 and earmarked for their Women's Policy Institute - teaching women about the legislative policy making process in Rhode Island, and engaging them in advocating for changes that positively impact women and families.
Please join me in taking advantage of this match on #GivingTuesday – we can't wait to meet the next generation of leaders that your donation supports. www.wfri.org/donate