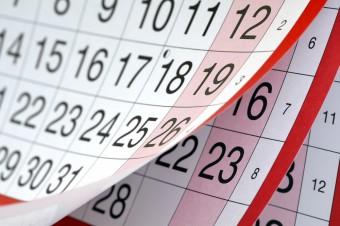 You probably know today is Veterans Day, honoring the people who sacrifice their health and lives on our behalf in the struggle for a more peaceful world. You might not know, however, that November is chock-full of important historical dates for women, and for the U.S. Check out these recent notable dates and history-changing people that, like our veterans, signify the hope and bravery it takes to push for change.
Nov. 1 - First medical school for women, the Boston Female Medical College, opened (1848)
Later renamed the New England Female Medical College, this school was the first in the world to formally train women in medicine. In its first 26 years, the college trained more than 280 students and awarded 98 medical degrees.
Nov. 4 - Nellie Tayloe Ross was elected the first woman governor of Wyoming (1924)
The state hasn't elected a woman governor since.
Nov. 5 - Susan B. Anthony voted for the first time (1872)
The historic Susan B. Anthony defied the establishment when she voted in the 1872 presidential election. She was arrested, tried without being allowed to testify in her own defense, and found guilty of illegal voting.
Nov. 5 - Shirley Chisholm became the first African-American woman elected to Congress (1968)
Not only did Chisholm win a seat in Congress, but she also became the first woman to run for the Democratic presidential nomination, making her the first major-party black candidate to run for the most powerful position in the world.
Nov. 8 - Washington State passed an amendment granting women the right to vote (1910)
The northwest state has always been a progressive leader, and spurred the women's suffrage movement on to secure the Nineteenth Amendment 10 years later.
Nov. 11 - Veterans Day
The way a country cares for its women and veterans says a lot about that country — and we're not looking so good. There are almost two million women veterans in the US, and sadly, they make up 10 percent of the homeless veteran population. Over the next 30 years, the population of women veterans is expected to nearly double, meaning pressing issues like healthcare and sexual assault in the military, which affects people of all genders, must be addressed soon.
How are you celebrating veterans and other change makers?