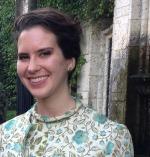 I identify as a political person who has, until recently, been checked out of mainstream politics. Keeping up with the two-party political theater whose tickets are sold primarily to Koch & Friends overwhelmed me.
On a recent trip to the Democratic National Committee's Women's Leadership Forum Conference, however, I woke up. The upcoming midterm elections will directly impact the lives of women voters and candidates (including Rhode Island's would-be first woman governor), and women will dictate their outcomes. Here are a few races across the country with strong women candidates you should pay attention to.
Alison Lundergan Grimes (D-Ky.) - Politicos have eyed this competitive Senate race since the beginning of the year. If she wins, Alison Lundergan Grimes would oust Sen. Minority Leader Mitch McConnell, who's held the seat for nearly 30 years.
Wendy Davis (D-Texas) - Wendy Davis infamously sported pink sneakers in the filibuster seen round the world. The state senator has been no less tenacious in her pursuit against state Attorney General Greg Abbott for governor in a state that hasn't elected a woman to the position since 1990.
Joni Ernst (R-Iowa) - State Senator Joni Ernst earned sensational headlines earlier this year for her edgy campaign ads, which seem to be paying off: recent polls show Ernst ahead of her four-term congressional opponent, Rep. Bruce Braley.
Nina Turner (D-Ohio) - If she wins the race for secretary of state against incumbent Jon Husted, state Sen. Nina Turner would be the first black Democrat elected to statewide office in Ohio.
Mary Burke (D-Wis.) - Wisconsin's governor race bears significant implications for the 2016 election. Former Trek Bicycle executive Mary Burke hopes to beat Rep. Scott Walker, who's likely to earn his party's nomination for 2016 presidential candidacy, should he win.
Monica Wehby (R-Ore.) - Oregon hasn't elected a Republican in a statewide race in more than a decade, but Monica Wehby, a pediatric neurosurgeon battling incumbent Sen. Jeff Merkley, hopes to change that.
Lucy Flores (D-Nev.) - Lucy Flores, a state representative, spent time in a gang and then in juvenile detention, and later graduated from UCLA and became an attorney. If she beats her opponent in the race for lieutenant governor, and the state's current governor runs for Senate in 2016, Flores could become Nevada's first woman governor since the 1990s.
There are many more women candidates hoping to make change and history, from Staci Appel (D) in Iowa to Shelley Moore Capito (R) and Natalie Tennant (D) in West Virginia. No matter who you choose, make sure you vote. You can find Rhode Island's and other states' voter registration information, key dates, and other information here.
Molly Savard is a writer and asks more questions than is socially acceptable. She studied journalism at Boston University, where she supplemented formal learning with an experiential education in social justice and radical politics at the Center for Gender, Sexuality, and Activism. She spends most time thinking about gender and the lives and rights (or lack thereof) of women, queer and trans* folks, and the myriad other communities that experience systemic oppression. She writes for a revolution.
Contents of this blog constitute the opinion of the author, and the author alone; they do not represent the views and opinions of Women' s Fund of Rhode Island.