Our Impact: Policy Tracker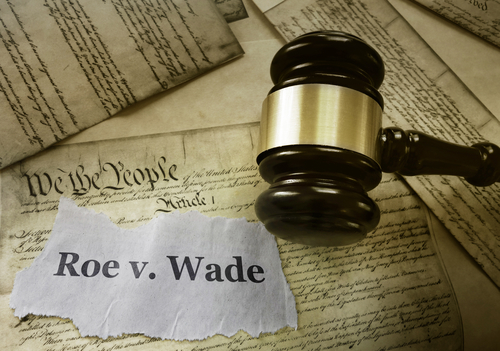 Important Legislation We Continue to Advocate for:
Expanding Paid Family Leave
Investments in the Childcare Infrastructure
"Living" wages and ending tipped wages
Transparency in state appointments
"Equity Impact Statements" by legislators
Bodily Autonomy
BILLS PASSED:
Equality in Abortion Coverage Act: Passed May 2023
Medicaid and State Insurance users may now use their health insurance to pay for abortion care.
Pharmacists Prescribing Birth Control: Passed June 2023
Allows licensed pharmacists to prescribe and dispense FDA-approved hormal contraceptives.
Fair Pay Act: Passed June 2021
Employers will provide a salary range to candidates prior to offering a job and are prohibited from asking the candidate for historical wage information. Employers should pay equal wages for comparable work, with wage differentials based on seniority, performance, educational background tied to the specific job, travel and shift differences. If an employer can't explain pay differentials, candidates may have a case for the Dept. of Labor or the court system to hear.
Perinatal Doula Reimbursement Act: Passed June 2021
Directs RI health insurers to cover Perinatal doula services.
Prohibition on Insurance Gender Rating: Passed June 2021
Codifies the protections of the Affordable Care Act to ensure that women are not charged more for health services than men based solely on their gender.
Explanation of Benefits Privacy Act: Passed June 2021
Prevents health insurers from sending private health information to households where subscribers may not be able to keep their information private. Subscribers have the option to have EOB information sent to them via email or a different address.
Free Feminine Hygiene Products in Public Schools Act: Passed June 2021
All K-12 public schools in Rhode Island will provide free feminine hygiene products in women's/girl's bathrooms.
Fair Housing Practices Act: Passed April 2021
Prohibits landlords from discriminating against tenants who receive government vouchers to pay for their rent.
Safe Staffing & Quality Care Act: Passed April 2021
Mandates that nursing homes in RI pay their employees a minimum of $15 per hour and that each patient will receive a minimum number of hours of direct care.
Increase the Minimum Wage: Passed April 2021
A path to a $15 minimum wage by the year 2023 has been established.
Equal Parentage Act: Passed 2020
Clarifies who can be a parent and how to establish parentage. Recognizes the diversity of families and ensures that all children can have their legal parentage established regardless of the circumstances of their birth.
Safe & Healthy Voting Act: Passed 2020
Temporary law that rescinds the requirement for a notary or two witnesses to sign an absentee ballot and removes the need for an explanation as to why someone would use an absentee ballot. Allows the Secretary of State to proactively mail out requests for mail in ballots. Expands early voting to include weekends with a secure drop box for ballots.
Reproductive Privacy Act: Passed June 2019
This law codifies Roe v. Wade to ensure access to safe and legal abortion in Rhode Island, safeguarding medical decisions made between a patient, her family and medical provider.
Tampon Tax Repeal: Passed June 2019
Reclassifies menstrual products, including tampons, sanitary pads, menstrual cups and panty liners are "necessities" which the sales tax will not apply to.
Protect RI Families Act: Passed September 2017
This law limits the access to firearms when an individual is under certain types of domestic restraining orders or protective orders issued or renewed on or after July 1, 2017. This would take effect upon passage.
Healthy And Safe Families And Workplaces Act: Passed September 2017
For a typical family without paid sick days, even a few unpaid days away from work can jeopardize their ability to pay bills or meet basic needs. This law allows employees of companies with 18 or more employees to accrue a minimum of one hour of paid sick and safe leave for every 30 hours worked, up to a maximum of 24 hours per year in 2018.
Pregnancy Discrimination and Accommodations: Passed July 2015
This legislation keeps new moms and moms-to-be healthy, safe, and in the workforce longer. It not only outlaws discrimination of pregnant employees and applicants, but it also requires proper provisions for pregnant or nursing staff. The bill's outline of "reasonable accommodations" includes, "longer or more frequent breaks, acquisition of special equipment and seating, job restructuring, and private non-bathroom space for expressing milk."

Temporary Caregivers Insurance: Passed July 2013
Rhode Island became the third state in the nation to adopt a family leave insurance policy. The Temporary Caregiver Insurance (TCI) ensures that workers can take up to four weeks of leave at two-thirds of their regular wages to care for an ailing family member or to bond with a new child. The law also set a new standard in the movement to advance work-family protections by guaranteeing all workers job security when they need to take leave to care for a seriously ill family member or new child. Information on the program: https://www.dlt.ri.gov/tdi/